Women Who Build a Better Future for South Africa: 2022, is the first in our series. We have a collection that we believe will serve as a token of memory and information, of strength and resilience, a coffee table book, an archive, an educational and informational piece of South African history, a slice of South African memorabilia and a gesture of our commitment toward South African women's history.
In this collection, the women contributors share their journeys with us, the hardships they have endured, the difficulties they lived through during apartheid, and also the resilience with which they fought.  We want to ensure that every South African never forgets where we all come from and envision along with us, where we are going. This year, in our first collection, we chose sixty-six women to mark the period of sixty-six years since the historic march, 1956-2021. The names of the women selected by us in the early stages came through discussion and consultation; the said women in turn put other women's names forward.  We trusted the process, each in our respective places of work, with the understanding that we would ensure that women of all walks of life would be included. The women included in this collection are nurses and medical doctors, engineers, town planners and architects, community workers and humanitarians, journalists and media personalities, writers and publishers, chief financial officers and accountants, teachers and professors, businesswomen and entrepreneurs. They are also women who have undeclared disabilities, women who are educators, activists, criminologists and grassroots organisers, women who are transgendered and identify in many different ways, each aware of the gendered and racialised environments they face, and each determined to not let anything stand in their way of excelling to the best of their ability, and the best potential that parents and communities cultivated within them, and which they have been encouraged to put forward. 
Our mission is to build and assist, envision and affirm, recognise and bestow acknowledgement and offer our South African community and the global community at large, a significant piece of our history. And that is, our ability to thrive despite the obstacles and to assist others in the process.
Rozena Maart and Joan Madibeng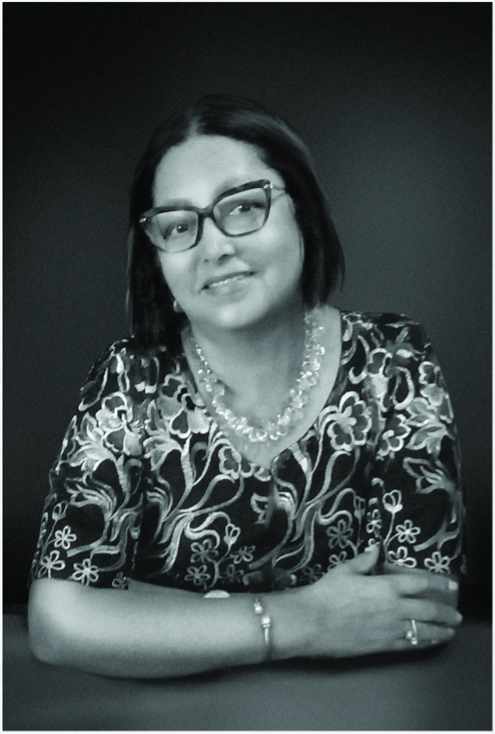 Rozena Maart was born in District Six, the former slave quarter of the Cape. Her
family along with thousands were forcibly removed in 1973 due to the Groups Areas
Act. She spent one year at Square Hill Primary School before moving to Senior
Secondary School. The following year, Rozena proceeded to the University of the
Western Cape. In 1986, at the age of 24, Rozena was nominated to the "Woman of
the Year," award in South Africa for her work in the area of gender-based violence
and for starting with four women the first Black feminist organisation in South Africa:
Women Against Repression [W.A.R.]. At the age of 25 she obtained a British
Council scholarship to undertake her Masters' degree and by the time she was 27
she published her first book. The following year she started her doctoral degree at
the University of Birmingham in the UK, and completed it exactly three years later.
Rozena Maart writes non-fiction and fiction and is the winner of "The Journey Prize:
Best Short Fiction in Canada," 1992. Professor Maart has published several books,
journal articles and book chapters, and recently edited, Decoloniality and Decolonial
Education: South Africa and the World. Rozena has been awarded two lifetime
achievement awards and is also an international Research Ambassador to the
University of Bremen in Germany.
Joan Madibeng was born in Mamelodi township in Pretoria. Joan is a dynamic
businesswoman, social entrepreneur, a philanthropist and founder of Joan
Madibeng Foundation. Joan focuses her energies on developing educational
strategies within previously disadvantaged communities. Joan succeeded in
overcoming gender stereotypes in sports, in particular soccer, as a former head of
marketing for one of South Africa's celebrated soccer clubs. An international
speaker and an MC (Master of Ceremonies), Joan Madibeng spearhead several
initiatives that focus on bettering the lives of women and empowering young girls and
boys in South Africa and beyond. Joan is the founder of Women the Real Architects
of Society- a platform that celebrates and honours women. These known and
unsung heroines are making strides despite their challenges in society. Joan is an
executive director of several companies in South Africa. She mentors young
women whilst also creating opportunities for women to meet their goals and achieve
objectives as architects who build a better South Africa. She has been a driving force
in creating branding campaigns, events and social awareness projects, the success
of her endeavours has been ensured by her business acumen, her qualifications in
public relations, business communications and brand development. Joan is also a
former Miss South Africa, mother of two, who lives by the motto love, inspire and
make a difference!