•  I have worked as a consultant for women's organisations within and outside of the university setting on issues relating to violence, gender, identity, equity and Human Rights
• Worked as a writer and researcher for the Canadian panel on Violence
• I have conducted anti-oppression, anti-racism and Human Rights workshops (and given talks) at conferences; Seminars and the smaller, more intimate workshop format, with social justice organisations, women's organisations, OPIRG, SPHR, student unions, as well as  labour unions, university faculty and administration in many parts of Canada.
CREATIVE WRITING WORKSHOPS

PANEL DISCUSSION ON GLOBAL APARTHEID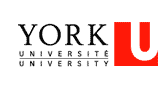 4700 Keele Street,Toronto,Ontario M3J 1P3
Stedman Lecture Hall, Room 107
Thursday, November 12th, 2009
5.30pm-7.00pm
Dr. Rozena Maart, Jamila Ghaddar,  Clare O'Connor and  Sahabthan Jesuthasan
The 4th Annual Written in Colour Writers' Symposium, Toronto, November 14th, 2009
Hosted by The Toronto Women's Bookstore
918 Bathurst Street (across from Bathurst Station)
Writing Memory, Writing the Body
In this workshop we go through a process of naming and writing down each and every part of our body ((we make a list) and we work through our lists by evoking various memories of touch, smell, sensation, movement, audio, visual, etc. We also bring items that we associate with various memories and with our bodies and make a memory table (a bowl of water, a slice of bread, a photo, a table cloth, etc . . . any items of choice.  Please bring between one and three. I will work through the significance of setting up a memory table with you and will demonstrate using elements of water, earth, air, wind, sounds (to name a few); you will discover how the memory table provokes and facilitates the process of writing memory, writing the body.
Theatre of the Oppressed, Theatre of Cruelty.
Drawing on the work of Augusto Boal and Antonin Artuad, in this workshop I will encourage attendants to draw from their experiences in the area of oppression and anti-oppression; I will demonstrate how to write for theatre, whether short skits or interlocking ones; I will enable attendants to do so on the spot, allowing you to further the process elsewhere.  Come prepared with your tape recorders (borrow an MP3 player that has a recording device) and learn how to be a method actor and a method writer–let your performance guide your writing.